Hassle-Free Auto Financing in Pocomoke City Maryland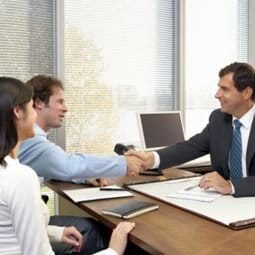 You finally found your perfect crossover, SUV or truck and you can't wait to take it out on the road. All that's left is figuring out financing, and the experts at Hertrich Ford of Pocomoke are here to help. We have close contact with numerous local banks and lenders, which gives us a variety of choices when it comes to securing the payment solution that works best with your budget. Not sure where to start? Give us a call. We'll work with you to ensure you understand all your options, so you can make confident decisions.
Don't Know Whether to Lease or Get a Car Loan? We'll Help You Out Here at Hertrich Ford of Pocomoke
Choosing between a lease and a car loan is a critical decision, but with the help of our finance team, we can make that decision simple for you here at Hertrich Ford of Pocomoke. For example, if you're looking to switch up your ride every few years, you might want to lease one of the new Ford models available at our dealership in Pocomoke City. On the other hand, if you're the type that loves to drive your cars for the long haul, a car loan is undoubtedly the financing option for you.Whatever your choice, we'll make the process easy and streamlined for your convenience.
Take the Guesswork Out of Vehicle Financing with Hertrich Ford of Pocomoke
Browse the collections of available new and used models here at Hertrich Ford of Pocomoke. When you're ready to start the test drive and financing phase of your journey, visit us in Pocomoke City. We look forward to helping you tailor your perfect payment plan and making the entire process painless and easier to understand. You can even get started online, before you even stop in, by filling out your application paperwork ahead of time using the convenient tools on our website. Fill it out soon and let's get started on your path towards a new vehicle.